Theme trail Hallstatt:The first tourists arrive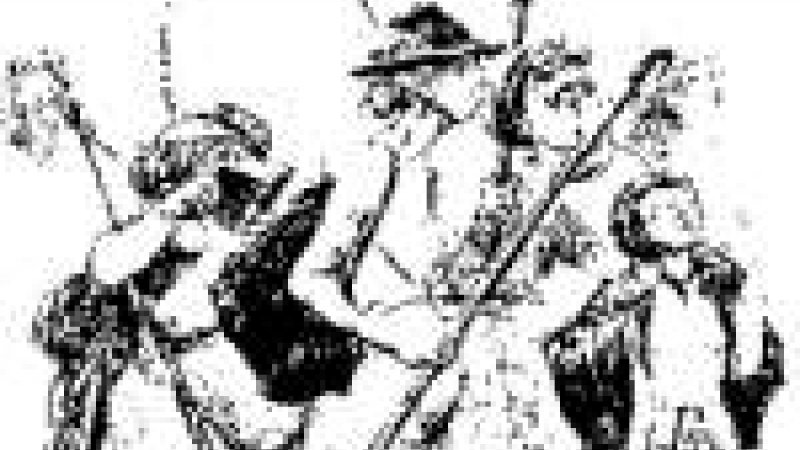 THE GASTHOF POST IS FROM THE 16TH CENTURY - IT FIRST BELONGED TO A SALT MANAGER AND AFTER 1851 CONTAINED THE IMPERIAL POST OFFICE. IT WAS CONVERTED TO BECOME HALLSTATT'S FIRST HOTEL IN 1855.
A few years later, brine baths were offered here to encourage summer visitors to stay longer. The Hotel Seeauer (Kainz) was added in 1884. Around 1900, Hallstatt served the ever increasing number of visitors with three hotels, ten guest houses, and a brewery.
Arrival was also more comfortable: in 1862 the paddle-steamer "Hallstatt" went into service; the maiden voyage of the "Valerie" took place in 1882. One was previously obliged to arrive in a rowing boat or use the narrow track around the lake - a road between Gosaumühle and Hallstatt was completed in 1875, and the railway in 1877. Rich visitors could be carried around by sweating chair carriers. They are brought today up to the Salzberg - where in 1926 an exhibition mine with a howling "Grubenhunt" (mine car) was set up - on a funicular railway from Lahn.
Search and Book
Hotels and accommodation providers in Hallstatt, Bad Goisern, Gosau and Obertraun offer the ideal room or apartment for your holidays, no matter what your tastes. Aside from establishments rated according to the international "star" scale, you will also find around Lake Hallstatt in Austria businesses that have been awarded two to four "edelweiss". The more flowers, the greater comforts you can expect. Whether you eventually find your cozy nest in an elegant 5-star luxury hotel, at comfortable guesthouse, a family-friendly apartment, or on a traditional farm, the choice is always entirely up to you.

.