Theme trail Hallstatt: In the Badergraben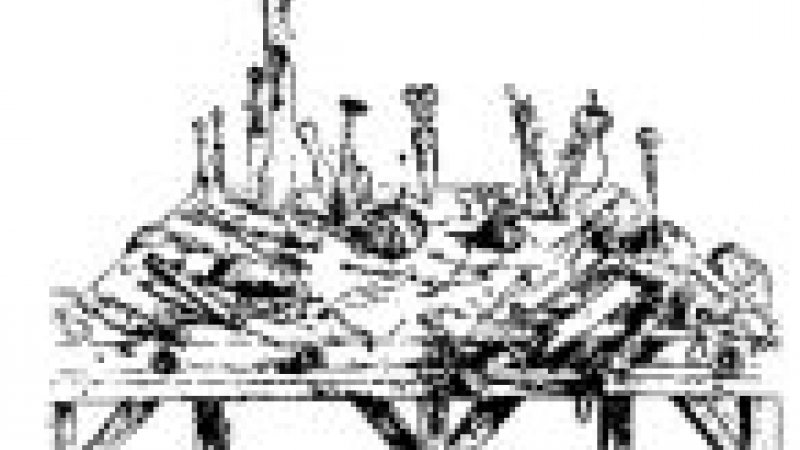 THE HALLSTATT BARBERS AND DOCTORS LIVED HERE FROM THE MIDDLE AGES. PEOPLE FOUND NOT ONLY MEDICAL HELP HERE - THEY COULD ALSO USE THE BATHING FACILITIES AND THE STEAM BATHS.
The social situation among the salt workers was generally better than in other economic areas. A hospital for the sick and needy was here in the 16th century, and around 1565 the workers had the benefit of gratis medical aid. The miners and lumberjacks were obliged to spend the working week, from Monday morning to Saturday evening, away from their families at the mine, or in primitive "Holzknechtstuben" (huts) in the forest.
As a part of their pay they received bread, which was marked off on a so-called "Brotspan"; they also received the cheap "Hofkorn" (corn). Many possessed a "Gütl" - a small piece of land on which one could grow vegetables and perhaps raise an animal. They were long freed from military service and taxes, and could look forward to a modest pension. The 48-hour week - which was won only after the First World War by industrial workers - was already common in Hallstatt after 1851.
Search and Book
Hotels and accommodation providers in Hallstatt, Bad Goisern, Gosau and Obertraun offer the ideal room or apartment for your holidays, no matter what your tastes. Aside from establishments rated according to the international "star" scale, you will also find around Lake Hallstatt in Austria businesses that have been awarded two to four "edelweiss". The more flowers, the greater comforts you can expect. Whether you eventually find your cozy nest in an elegant 5-star luxury hotel, at comfortable guesthouse, a family-friendly apartment, or on a traditional farm, the choice is always entirely up to you.

.