Theme trail Hallstatt: In the step of Friedrich Morton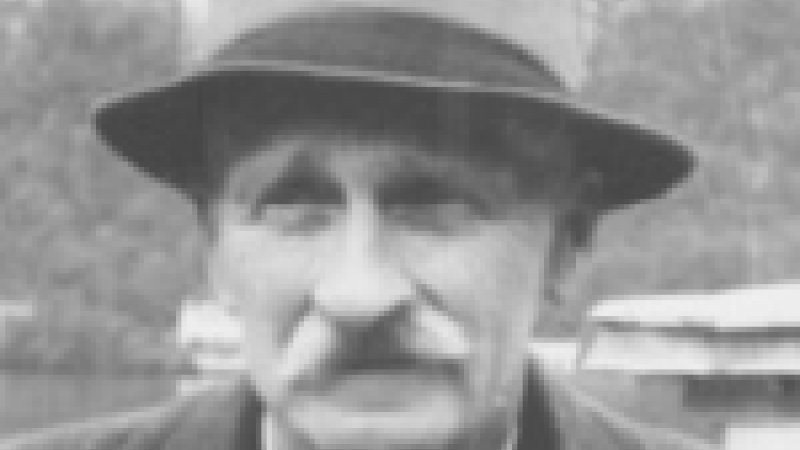 THE "AICHBERGERHAUS" IS A FORMER COMMUNITY CENTER AND HANDWORKERS' HOUSE FROM THE 16TH AND 17TH CENTURIES: PAINTED NOTICABLY IN RED, LEGEND HAS IT THAT IT MARKED THE PLACE WHERE THE FIRE IS SAID TO HAVE CEASED IN 1750.
The "Obere Weg" (Upper Path) was renamed the Dr Friedrich Morton Weg in 1955. Dr Friedrich Morton (1890-1969), the young academic, first came to Hallstatt in 1915; from 1922 he was active as the administrator of the state-run Dachstein Caves in Obertraun. He founded a botanical and meteorological station in Hallstatt in 1923; between 1925 and 1967 he was engaged as the custodian of the Hallstatt Museum.
But he was also known as a writer: on August 12, 1931, his historic play, "Der letzte Salzfertiger" was performed. He published countless articles and several books of Hallstatt history, thus making the town even more popular.
Search and Book
Hotels and accommodation providers in Hallstatt, Bad Goisern, Gosau and Obertraun offer the ideal room or apartment for your holidays, no matter what your tastes. Aside from establishments rated according to the international "star" scale, you will also find around Lake Hallstatt in Austria businesses that have been awarded two to four "edelweiss". The more flowers, the greater comforts you can expect. Whether you eventually find your cozy nest in an elegant 5-star luxury hotel, at comfortable guesthouse, a family-friendly apartment, or on a traditional farm, the choice is always entirely up to you.

.