Theme trail Hallstatt: Where the solt was boiled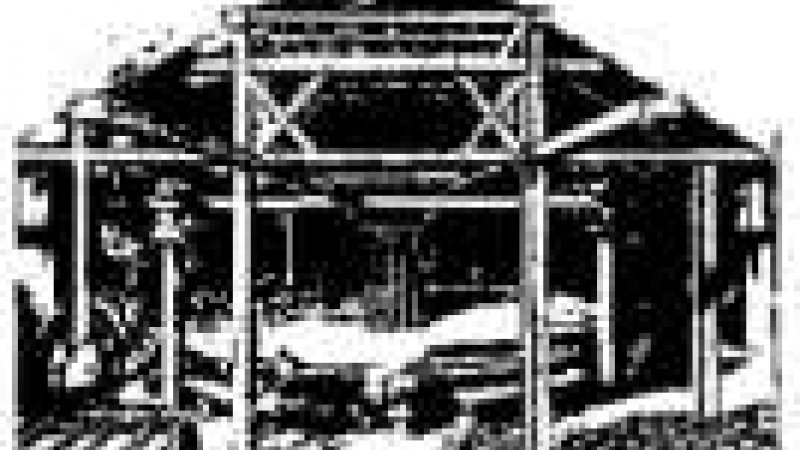 THE OLD PAN HOUSE STOOD NEAR HALLSTATT'S CULTURE AND CONGRESS CENTER (BUILT IN 1989) AT THE SO-CALLED "PAN HOUSE BÜHEL" UNTIL THE FIRE OF 1750.
The massive wooden building with its walled basement is from the 14th century. The "Dörrkammern" (drying chambers) were attached to the rear. Masses of timber fed the tremendous fire beneath the round salt pan, which was enlarged in 1524 to 334 square meters. The brine (water and salt mixture) flowed in wooden pipes directly down from the Salzberg to the pan house. The immense amount of wood used decimated the forests in the inner Salzkammergut, and for this reason a new salt works went into operation in 1607 in the richly forested Ebensee area, to which the brine was delivered through a pipeline forty kilometers long.
The uniquely beautiful landscapes of the pipeline trail, which begins on the Hallstatt Salzberg and leads via Bad Goisern and Bad Ischl to the Traun Lake, has been designed as a thematic nature trail.
In 1751 the Court Chamber had built a new, but smaller, pan house in the Hallstatt Lahn. The change from wood to coal firing took place in the second half of the 19th century: the "black gold" came by rail after 1877, mostly from the Hausruckviertel. In 1964 the refining of salt in Hallstatt finally came to an end.
Search and Book
Hotels and accommodation providers in Hallstatt, Bad Goisern, Gosau and Obertraun offer the ideal room or apartment for your holidays, no matter what your tastes. Aside from establishments rated according to the international "star" scale, you will also find around Lake Hallstatt in Austria businesses that have been awarded two to four "edelweiss". The more flowers, the greater comforts you can expect. Whether you eventually find your cozy nest in an elegant 5-star luxury hotel, at comfortable guesthouse, a family-friendly apartment, or on a traditional farm, the choice is always entirely up to you.

.