Theme trail Hallstatt: Through thousands of years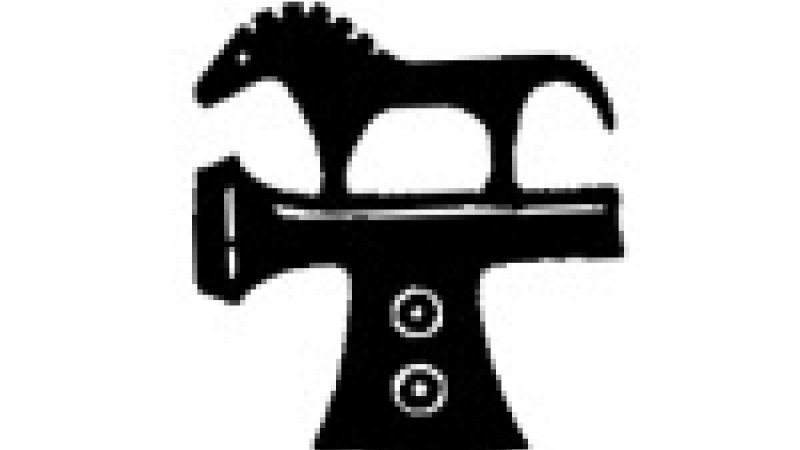 THE SO-CALLED "HOFBURG" ONCE STOOD IN THIS AREA.
Several of the Habsburgs stayed in Hallstatt, including the Emperor Maximilian I, who came in 1504 "to see the Salzberg". The Court Administration Office was here until the great fire of 1750. The later building contained the Catholic Presbytery, the Town Hall and the local primary school. The Museum of Prehistoric History has been here since 1969.
The miners repeatedly came upon traces of their prehistoric predecessors. In 1734 they discovered the fully preserved "man in salt", who, considered a heathen, was quickly buried. The mine manager Johann Georg Ramsauer (1795-1874) began systematic excavation. After shards and bones appeared with the opening of a gravel pit in 1846, he went on to uncover 980 prehistoric graves and 19,479 finds in the seventeen years following. Although he had no previous academic training, he documented the finds perfectly in accord with current criteria. Before most of his finds were shown in museums in Vienna, he presented many in the Rudolfsturm, in his personal accommodation. The excavations were later supervised by the mining manager, Isidor Engl.
Search and Book
Hotels and accommodation providers in Hallstatt, Bad Goisern, Gosau and Obertraun offer the ideal room or apartment for your holidays, no matter what your tastes. Aside from establishments rated according to the international "star" scale, you will also find around Lake Hallstatt in Austria businesses that have been awarded two to four "edelweiss". The more flowers, the greater comforts you can expect. Whether you eventually find your cozy nest in an elegant 5-star luxury hotel, at comfortable guesthouse, a family-friendly apartment, or on a traditional farm, the choice is always entirely up to you.

.