Hallstatt: Your holiday place in Austria
Holiday in the World Heritage Region
The village Hallstatt is such an unbelievably spectacular place that even the Chinese have created a copy of the ancient salt mine village. But only in the original will you discover this truly unique culture with such a history all in a breath-taking mountain setting. The market municipality was already inhabited in the 1st millenium before Christ: during this period - the iron age - the civilization flourished. The following pages you will discover all there is to make your vacation in Hallstatt an unforgetable one. Find hotels in Hallstatt online and spend an exciting holiday among mountains and lakes with events and culture along with a lot of nature in the UNESCO World Heritage region of Hallstatt Dachstein Salzkammergut. We look forward to your visit!
Winter holiday in Hallstatt: A fairytale in white
Event calender & Highlights
World Heritage & history at a glance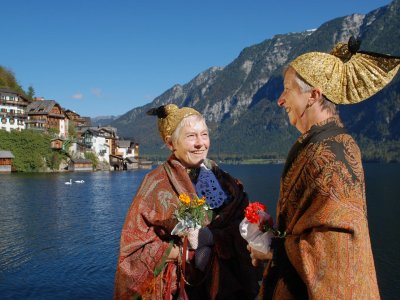 Since living memory it was the salt which provided the wealth for the Inner Salzkammergut. The salt is the basis for the typical ancient customs and interesting cultural peculiarities.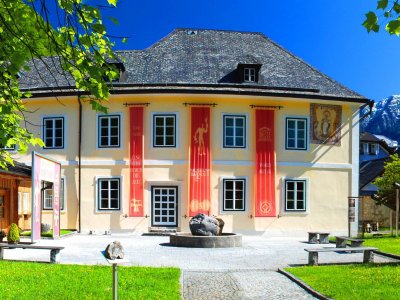 How did the people of Hallstatt live in the past? How did they earn their crust? The answers to these and other questions will be provided on a journey through time of the extra class in the heart of Hallstatt. Open all year!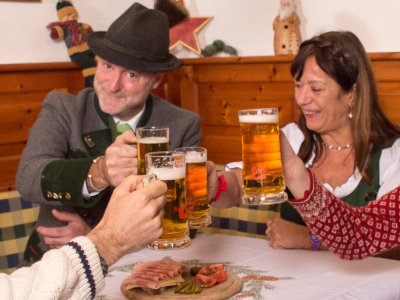 Would you like to know more about tradition and customs? Here you can find out more about individual events and authentic folk culture. Interesting trivialities not found in any travel guide.
Service & Information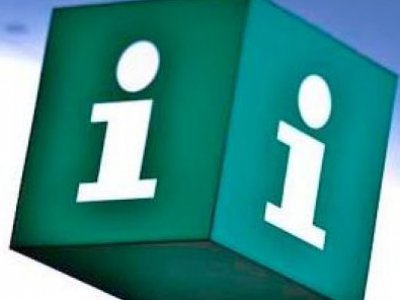 Informative brochures and catalogues with great offers for any time of the year can be sent to you quickly and at no obligation.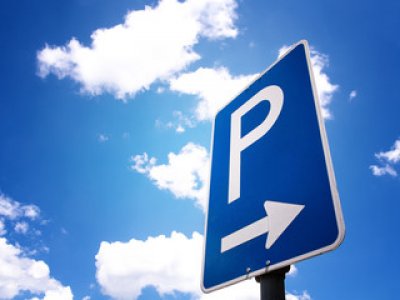 You might have noticed that the centre of Hallstatt is densely packed and the few existing parking lots are reserved for the local population.
Whether you plan on staying in the Dachstein Salzkammergut region for several days or a mere few hours, whether you travel by yourself or with friends and family – we supply detailed information for your visit in the Dachstein Salzkammergut region.
Hot Summer – Cool Water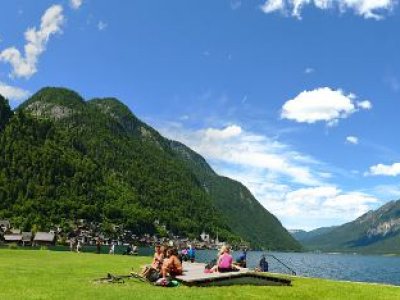 Recreation for visitors and locals. Equipped with a large children's play area, large sunbathing area and toilet facilities. Perfect for fun family bathing.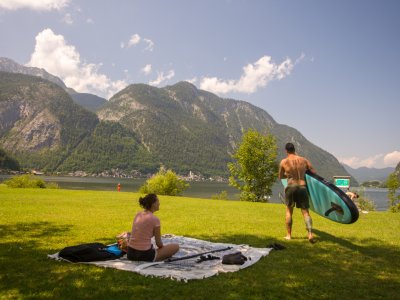 Recreational area: Large bathing beach on Lake Hallstatt with a large sunbathing area, barbeque areas, snack bar and ample parking. Special feature: Unique panoramic views while swimming!
Whether it is after a wonderful hike in the mountains, a day trip or simply a swimming day with the whole family - we offer bathing fun to suit every taste.
Lake Hallstatt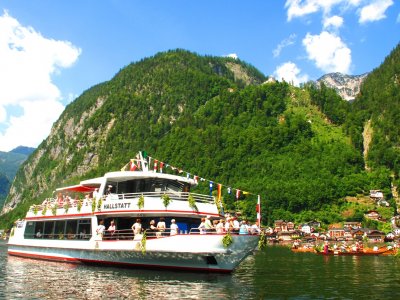 Whether large or small trip – this is where you will find an overview of daily excursions from May through October on Lake Hallstatt. Cast off and Ship Ahoy!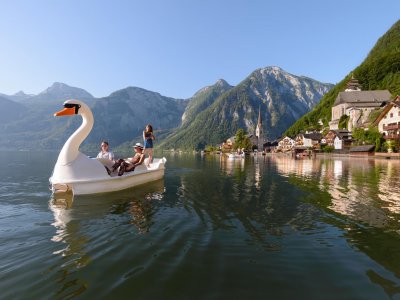 Experience the lakes around Hallstatt at their best – during a boat trip with friends or the whole family. Enjoy the absolute peace on Lake Hallstatt.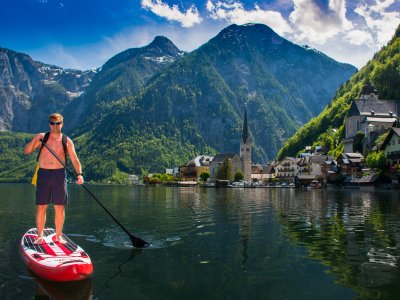 The world-famous view of Hallstatt, idyllic bathing spots, enjoyable stopovers - there is a lot to discover during stand-up paddling on Lake Hallstatt. An experience for both big and small water sports enthusiasts!