Hallstatt: Your holiday place in Austria
Holiday in the World Heritage Region
The village Hallstatt is such an unbelievably spectacular place that even the Chinese have created a copy of the ancient salt mine village. But only in the original will you discover this truly unique culture with such a history all in a breath-taking mountain setting. The market municipality was already inhabited in the 1st millenium before Christ: during this period - the iron age - the civilization flourished. The following pages you will discover all there is to make your vacation in Hallstatt an unforgetable one. Find hotels in Hallstatt online and spend an exciting holiday among mountains and lakes with events and culture along with a lot of nature in the UNESCO World Heritage region of Hallstatt Dachstein Salzkammergut. We look forward to your visit!
Important information for rail travellers in February 2023
No Ferry connection in Hallstatt in February 2023
Change to the regular bus service
Dear guests, valued travellers
Please note that the ferry service from Hallstatt train station to Hallstatt Markt will be suspended between Monday 6th February 2023 through to and including Tuesday 28th February 2023. The reason: construction work. This means for all train passengers: Travelers to Hallstatt are requested to change to the "Line 542" bus at the "Steeg-Gosau" station (Possibly change at the station "Gosaumühle". Ask the bus driver!) or to the "Line 543" bus at the "Obertraun Dachsteinhöhlen" station. Please plan this into your journey.
Summary
No ferry traffic on Lake Hallstatt
06.02.2023 - 28.02.2023
Hallstatt Railroad station - Hallstatt City
Transfer
Wechseln from train to bus
in the Railroad stations
Railroad station "Gosau Steeg"
Bus 542
Possibly change at the bus stop "Gosaumühle"
Ask the bus driver!
Railroad station "Obertraun Dachsteinhöhlen"
Bus 543
Note
Regular timetable
Ferry Hallstatt
06.02.2023 - 28.02.2023
not valid
Questions?
If you have any questions on these topics, please contact the staff at Tourism Information.
All 4 one
Tourist information
The 4 tourism offices of the
UNESCO World Heritage region of H
allstatt Dachstein Salzkammergut
on a click
Tourism information Bad Goisern
Phone: +43 (0) 5 95095 100
E-Mail
Tourism information Gosau
Phone +43 (0) 5 95095 20
E-Mail 
Tourism information Hallstatt
Phone +43 (0) 5 95095 30
E-Mail
Tourism information Obertrau
n Phone: +43 (0) 5 95095 40
E-Mail

Please note
Due to the current situation, changes can occur at any time.
We look forward to your visit to the UNESCO World Heritage Region of Hallstatt Dachstein Salzkammergut and wish you a relaxing and restful holiday. See you in the heart of Austria.
Your editorial team.
Four must-see sights in Hallstatt
Event calender & Highlights
Mountains full of possibilities - Winter sports paradise Salzkammergut
Your holiday in winter wonderland Salzkammergut
Active Holiday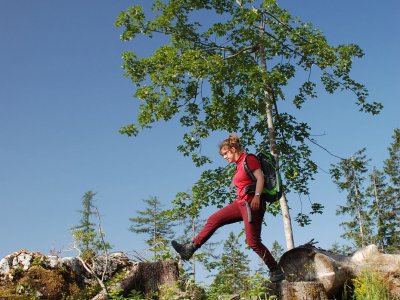 Hiking, climbing, water sports, mountain biking - the mountains of the Salzkammergut meet all the requirements for a varied active holiday from spring through summer to autumn. Whether calm or fast-paced - there is something for everyone. Guaranteed!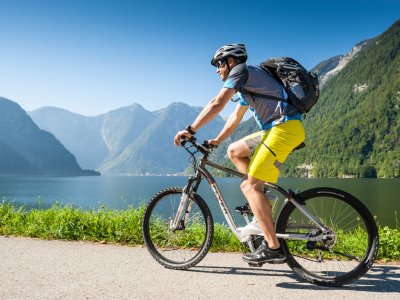 Whether you ride a mountain bike to achieve sporting ambitions or for pure enjoyment, the Hallstatt is a bikers' paradise.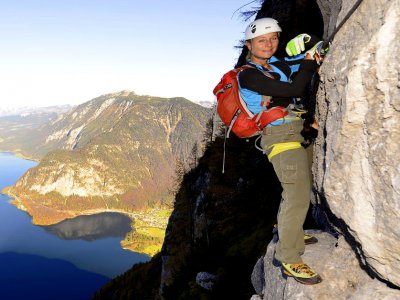 Rock climbing has become very popular in region Dachstein-Salzkammergut over the last number of years. And no wonder – there thousands of cliffs, bluffs and crags for climbers to test their skills.