Theme trail Hallstatt: The market town and its salt traders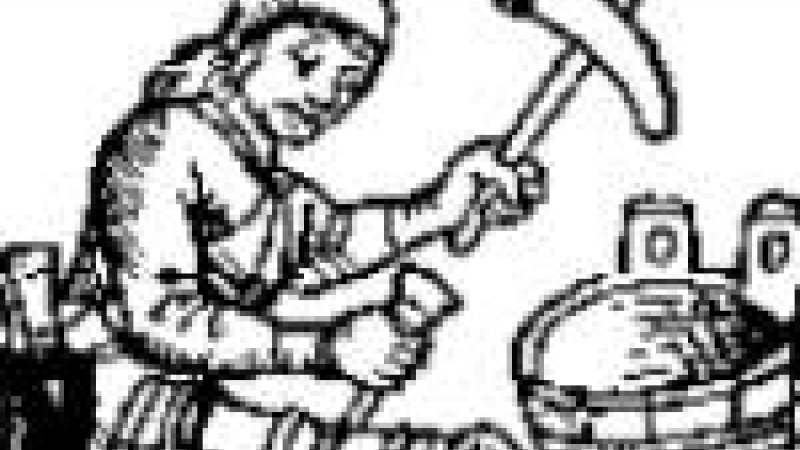 IN 1311 - AT THE SAME TIME AS MARKET-TOWN RIGHTS WERE GIVEN - QUEEN ELIZABETH DESIGNATED TWELVE WORKPLACES AT THE PAN HOUSE IN HALLSTATT.
This was the birth of the salt traders, one of the world's most unique and privileged professions. They received the salt from the mine, dried and packed it in wooden containers ("Küfeln"), freighted it on the salt barges on the River Traun, and also sold it. They used the otherwise empty barges to bring foodstuffs and wine to the Salzkammergut on the return journey.The boatyards were also under their jurisdiction. Although the salt traders - both male and female - were not state employees, the authorities made them responsible for services.
The salt traders ceased to exist after the disbanding of the Salt Administration in 1850.
The Market Square dates back to the 14th century; most of the dwellings are from the 16th century. The Statue of the Holy Trinity, a donation from Johann Ignaz Etzinger, "His Majesty's Imperial Roman Salt Trader and Councilor", was erected in 1743.
Search and Book
Hotels and accommodation providers in Hallstatt, Bad Goisern, Gosau and Obertraun offer the ideal room or apartment for your holidays, no matter what your tastes. Aside from establishments rated according to the international "star" scale, you will also find around Lake Hallstatt in Austria businesses that have been awarded two to four "edelweiss". The more flowers, the greater comforts you can expect. Whether you eventually find your cozy nest in an elegant 5-star luxury hotel, at comfortable guesthouse, a family-friendly apartment, or on a traditional farm, the choice is always entirely up to you.

.