Salzkammergut Summer Card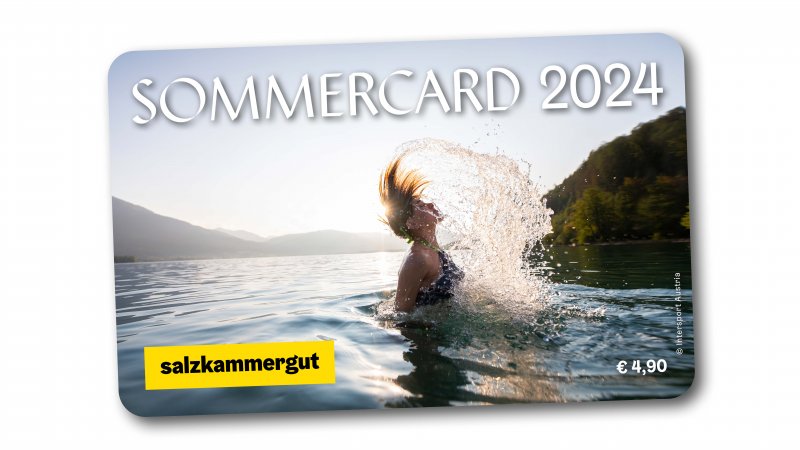 Salzkammergut Card – A Brief Summary
With the Salzkammergut Summer Card you can really save on your vacation: If you stay three nights or longer, you will receive the small bonus card in all tourist offices throughout the Salzkammergut. The only important thing is - take your guest registration form with you, which you fill out when you arrive at your hosts.
By the way: With well-sorted hosts you can receive the Salzkammergut Summer Card upon arrival.
And now: Details & information about the Salzkammergut Summer Card
The Salzkammergut Summer Card is here. Guests who stay three or more nights can save up to 30% on selected offers. What's more, all card holders are entered into a draw to win a free holiday.
The Salzkammergut Summer Card 2022, available from 1 May up to 31st of October 2022, offers discounts up to 30% off admission to the most popular attractions, sights, and leisure time activities in the Salzkammergut. Guests who stay three nights or more in the participating regions can get the card free of charge. Children under 15 do not need their own card, they benefit from the discounts when they are accompanied by an adult card holder. An extra bonus is that all card holders are automatically entered into a draw to win a weekend holiday in the Salzkammergut
The Salzkammergut has plenty to offer
The Salzkammergut Summer Card is a special bonus for loyal guests, and friends, of this popular holiday region. Holders of the card benefit from discounts up to 30% at many of the attractions in the region. Theme parks, public swimming pools, spas, boat companies, museums, and cable cars rank among the comprehensive offers available, as do alpine schools, adventure excursions, and many shops. Guests who stay three nights or more in the participating regions get their Salzkammergut Adventure Card free of charge. Guests who stay a shorter time, or the inhabitants of the ten popular sub regions may purchase the card for 4.90 Euros. Children up to the age of 15 do not need their own card to enjoy the benefits; they just need to accompany an adult card holder. In addition card holders automatically participate in a draw for a free weekend stay in a four-star hotel in the Salzkammergut.
Your free adventure pass will make your vacation unforgettable!
Discover the UNESCO World Heritage region of Hallstatt Dachstein Salzkammergut while saving money. How, you might ask? Easy, just request your own personal Salzkammergut Adventure discount Pass eligible to guests staying longer than three nights. The pass can be obtained either at your guest house or from any of the four tourist information offices in the World Heritage region Dachstein Salzkammergut and offers discounts up to 30 % at 130 attractions. Make your vacation in Bad Goisern, Gosau, Hallstatt and Obertraun a vacation to remember. We wish you relaxing holidays between mountains and lakes in the World Heritage
Your Discount-Card für the region
More savings cards for the Salzkammergut
For all bargain hunters. Available at any tourist office. Free for stays of three nights or more. Save on mountain cable cars or tourist sights. Pick up the Salzkammergut Winter Card now. A good choice!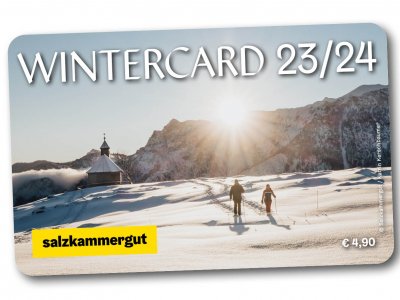 Salzkammergut | Mountain-Ticket (Gipfelticket): From now on you can get to the most popular mountain peaks in the Salzkammergut with just one, great value ticket. This discounted ticket lasts all summer long, for the loveliest peaks and views in the Salzkammergut.
For all mountaineers and climbing enthusiasts, the operators of numerous cable cars in the Salzkammergut have a great new offer that you simply can't refuse: the "Naturally 365 Ticket".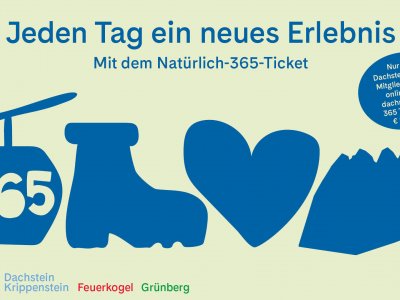 Our offers: Events with the Summer Card
Salzkammergut booking - Are you still looking for accommodation?
Hotels and accommodation providers in Hallstatt, Bad Goisern, Gosau and Obertraun offer the ideal room or apartment for your holidays, no matter what your tastes. Aside from establishments rated according to the international "star" scale, you will also find around Lake Hallstatt in Austria businesses that have been awarded two to four "edelweiss". The more flowers, the greater comforts you can expect. Whether you eventually find your cozy nest in an elegant 5-star luxury hotel, at comfortable guesthouse, a family-friendly apartment, or on a traditional farm, the choice is always entirely up to you.

.