Guided Tours in the Salzkammergut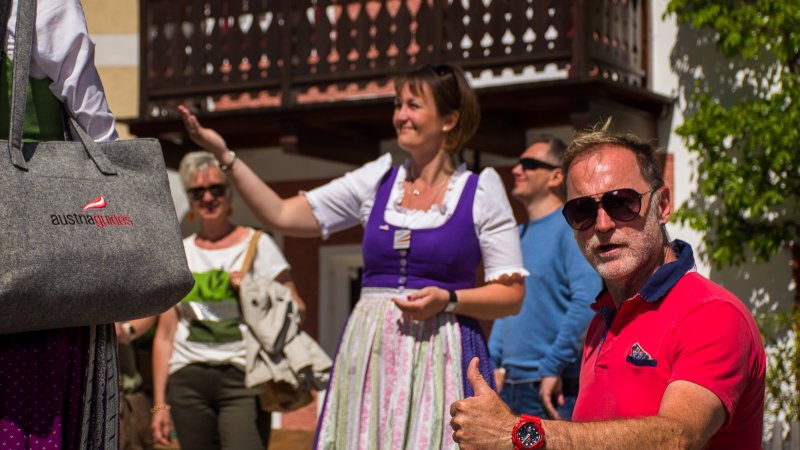 Let us guide you
The motto is "Together, not of alone" on an exploratory tour: Experience various exciting and eventful places and city tours throughout the Salzkammergut together with the trained guide staff. Whether in a group or on a private tour, large or small, ... let our professional guides show you the most beautiful and hidden places in this diverse region in the heart of Austria. You will learn the most interesting stories and details about the eventful history of the Salzkammergut and even get to peek behind the scenes. Discover places like Hallstatt or Bad Ischl from their most beautiful side on a historical tour! Or immerse yourself in the wonderful hiking caves or mines.
In various languages
Not all - but numerous tours are also offered in other languages such as English, Spanish, French or Italian. The guides are mostly native speakers who are themselves rooted in the region. This gives you the opportunity to be accompanied by the tour guides professionally and in the language of your choice. When booking a guided tour, it is best to ask "spontaneously" in which native language it can also be offered.
We have the overview
So that you don't lose the overview, we have put together the most beautiful and interesting guided tours for you below. Have fun!
Guided tours in the Salzkammergut
History tours in the Salzkammergut