Questions & Answers about Hallstatt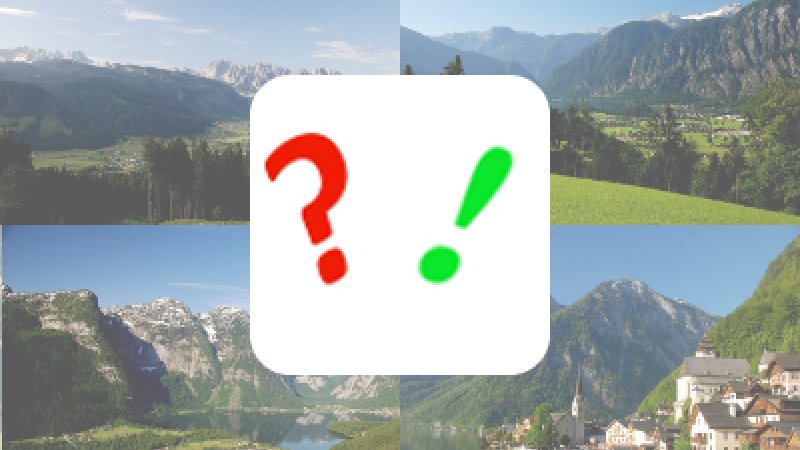 You ask – we answer
Our editorial department repeatedly receive inquiries about these topics for an unforgettable holiday in the UNESCO World Heritage region of Hallstatt Dachstein Salzkammergut. From these numerous phone calls and e-mails, we have listed below the most important questions for you. This will give you a quick and easy answer to your request.
Questions and Answer to Corona
Holiday in the Salzkammergut in Corona times - what do I need to know now?
Dear Readers, almost every day we receive emails with questions about the current situation in the four towns of the UNESCO World Heritage region; Bad Goisern, Gosau, Hallstatt and Obertraun. We have summarised the most important information for you.
First of all: Hallstatt, Gosau, Obertraun and Bad Goisern on Lake Hallstatt are all freely accessible. In addition, all sights are open for you. The salt mines in Hallstatt, as well as the ossuary and museum, or the 5Fingers and the Ice Caves in Obertraun can be visited at any time.
Please note that a mask is still required on public transport such as buses and trains. Additionally, face masks are also required in the numerous mountain cable cars, such as the Dachstein Krippenstein cable car in Obertraun or the Gosaukamm cable car in Gosau. Please also pay attention to the safety distance: this is 1.5 meters in Austria.
Contact
Tourist Office Hallstatt
Ferienregion Dachstein Salzkammergut /
Tourismusverband Inneres Salzkammergut
Seestraße 114
4830 Hallstatt
Austria
Phone: +43 (0) 5 95095 30
Fax: +43 (0) 5 95095 74
E-Mail: hallstatt@dachstein-salzkammergut.at
Opening hours
Tourist Office Hallstatt
Monday - Friday
08:30 – 13:00
13:30 – 17:00
Saturday & Sunday
Closed
Christmas eve (24.12.)
New year's eve (31.12.)
08:30 – 12:30
Closed on:
Holiday (08.12.)
1st Christmas day (25.12.)
2nd Christmas day (26.12.)
New Year (01.01.)
Holy Three Kings (06.01.)
Please note
Subject to change
Question: Where can I shop?
The four towns in the UNESCO World Heritage Region, i.e. Hallstatt, Gosau, Bad Goisern and Obertraun, have different infrastructures. The best shopping opportunities are in Bad Goisern with a large number of supermarkets and various well-stocked stores. Here is an overview of the numerous possibilities in the four towns:
Hallstatt

Bakery
Postal Partner
Doctor with Pharmacy
Sports Store
Electrical Store
Cash Dispenser
Restaurants
Weekly Market (Tuesday mornings / not all year round)
Gosau

Supermarkets (well stocked)
Sports Shop
Doctor with Pharmacy
Deli Grocery Store
Electrical Store
Bank
Restaurants
Bad Goisern on Lake Hallstatt

Supermarkets (Uni-Markt with Postal Partner / Hofer / Aldi / Spar / Penny / Billa)
Drugstore (Bipa)
Opticians
Sports Stores
Banks
Bakery
Butcher's Shop
Pharmacies
Glazier's shop
Florist
Ice Cream Parlours
Tobacconists (cigarettes / newspapers)
Hairdressers
Weekly market (Thursday mornings)
Obertraun

Supermarkt
Bäckerei
Obertraun
Supermarket
Bakery
Sports Store
Restaurants
Cash Dispenser
Doctor with Pharmacy
Please note
Finally, a tip: It is advisable for a holiday in Hallstatt, i.e. for a longer stay, to do larger shopping in the neighbouring town of Bad Goisern on Lake Hallstatt. For questions about shopping possibilities you can also contact your host with confidence. We wish you a wonderful vacation in the world heritage.
When does Hallstatt open?
The town Hallstatt in the Salzkammergut is not an open-air museum, but a place of residence with about 750 inhabitants. So there are no opening hours. Hallstatt is always in season. 
Where can I store luggage?
Your luggage can currently be stored at the valley station of the Salzberg cable car. More...
Where can I park in Hallstatt?
For visitors arriving by car there are two large paid car parks: P1 & P2. More detailed information on the subject "Parking in Hallstatt" can be found here ...
What do I do in case of theft?
In Hallstatt, it is best to keep an eye on your important things. Due to the large number of visitors, from all over the world, thieves have made the theft of wallets, cell phones and other valuables a business model. Numerous warning signs throughout the local area draw attention to this. Our tip: carry money or credit cards in a neck pouch and close to the body. Never leave luggage unattended. Carry your mobile phone in trouser pockets, preferably in the inside pocket of your jacket or coat. Do not make it easy for the thieves. And once something has been stolen, turn confidentially to the police. They can be found a 2-minute walk from the bus terminal - in the direction of the beach. The officials speak German as well as English and are happy to help.
Lost & Found
You lost something during your visit to Hallstatt and do not know whom to contact? The friendly staff at the Hallstatt Lost and Found Office will gladly deal with your request. They can be reached at the following e-mail address: gemeinde@hallstatt.ooe.gv.at. Please do not forget to provide all relevant data.
Can I drive into the centre by car?
No, unfortunately this is not possible. The centre is closed off with two barriers. An access to the apartments and hotels in the centre is unfortunately not possible. A shuttle bus will take guests, who have booked accommodation in the centre from the P1 car park to their accommodation. More about "Hotelticket" can be found here ...
May I fly my drone?
In general, drones are not a welcome sight in Hallstatt, as they repeatedly invade the privacy of the inhabitants. Please try to abstain from using drones to take aerial photos. As an alternative, we recommend taking a dreamlike photo from the Hallstatt Skywalk. A fantastic view!
Where can I get the latest information?
On our Twitter channel at www.twitter.com/visithallstatt you will always receive the latest news on road conditions, avalanche closures, as well as current event tips and more. Of course bilingual: German English. Take a look.
How's the weather?
I'm coming to Hallstatt in February – what will the weather be like? Our editorial department receives these and other questions regarding the weather, on a daily basis. For this reason we have compiled some information for you below: Between June and early September is midsummer in the region. We recommend light and airy clothes, bathing suits and of course an umbrella. Because without rain, it is not a summer. In the months of September to the end of November it is Autumn in the Salzkammergut. Warm clothing is required; non-slip footwear and the obligatory umbrella should be in your luggage. Between the beginning of December and the beginning of March winter has its say. Warm jackets and shoes are now in demand, because in these months, the thermometer can sometimes fall to minus 10 degrees Celsius. In the Salzkammergut Spring usually awakes at the end of March or beginning of April. Then it is a bit more airy. However, you should have a rain jacket in your luggage at this time of year. Those who follow these

How can I get a hotel romm?
Hotels and accommodation providers in Hallstatt, Bad Goisern, Gosau and Obertraun offer the ideal room or apartment for your holidays, no matter what your tastes. Aside from establishments rated according to the international "star" scale, you will also find around Lake Hallstatt in Austria businesses that have been awarded two to four "edelweiss". The more flowers, the greater comforts you can expect. Whether you eventually find your cozy nest in an elegant 5-star luxury hotel, at comfortable guesthouse, a family-friendly apartment, or on a traditional farm, the choice is always entirely up to you.