'World Heritage View' on Hallstatt's Salzberg
A top tip for a day out!
Those looking for a bit of excitement and want to enjoy the breath-taking Alpine panorama of the UNESCO World Heritage region of Hallstatt Dachstein Salzkammergut, then the impressive viewing platform on the Salzberg is just right. The so called 'World Heritage Skywalk' hovers 350 meters above the roofs of Hallstatt and offers a unique panoramic view over Lake Hallstatt and the impressive mountain scenery.
The new visitor attraction is located directly below the former defence tower on the Hallstatt Salzberg (salt mountain). Named after the first Habsburg Rudolf I, the Rudolfsturm (Rudolf tower) was built between 1282 to 1284 by his son Duke Albert I of Austria as a defence tower to protect the mines and buildings of Hallstatt salt mines.

Today the Rudolfsturm houses a restaurant / cafe with a panoramic terrace which serves hearty local delicacies as well as a good cup of coffee and traditional pastries or a slice of cake. It is just a 2 minutes' walk from the top station of the Hallstatt cable car!
There is plenty to discover during a visit to the Salzberg in Hallstatt: The Salzwelten (salt mine) - the oldest salt mine in the world - with the mega-slide, archaeologists at work in the historic burial ground, the walk-through grave and much, much more ... 
---The Bronze Age Explorer Map
Under the motto "Come with us into the world of Eri and Udlo", the Salt Worlds in Hallstatt are offering a free additional offer for all families during the Austrian summer holidays, i.e. from the beginning of July to 11th September 2022. Mum, dad and the kids can join Eri and Udlo on their way to the entrance of the oldest salt mine in the world to search for six chests. Whoever finds all six will receive a salty reward in the Salzwelten shop! You can also get more information about this family offer when you buy your ticket at the ticket office in the valley station. Just ask for it. Have fun!
Discover the salt mine on the Salzberg
Sun, Aug. 14, 2022 Salt mine (Salzwelten) Hallstatt, Salzbergstraße 1 Hallstatt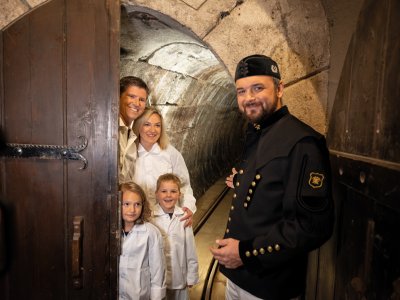 Tue, Aug. 16, 2022 13:00 — 17:00 Salzberg , Hallstatt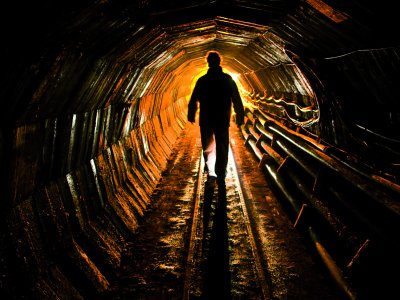 Search and Book
Hotels and accommodation providers in Hallstatt, Bad Goisern, Gosau and Obertraun offer the ideal room or apartment for your holidays, no matter what your tastes. Aside from establishments rated according to the international "star" scale, you will also find around Lake Hallstatt in Austria businesses that have been awarded two to four "edelweiss". The more flowers, the greater comforts you can expect. Whether you eventually find your cozy nest in an elegant 5-star luxury hotel, at comfortable guesthouse, a family-friendly apartment, or on a traditional farm, the choice is always entirely up to you.