Russbach – the experiments village
Day trip to Russbach on Pas Gschütt
The church is still in the village – right next to the general store, the inn and the village fountain. While you are enjoying your morning coffee, the kids can be splashing around in the Waterpark or trying their hands at kayaking. Russbach is one of the few communities in Austria that has managed to fit in a leisure park right at the centre of the village, without losing its personality.
So skilfully that you hardly even notice it, Russbach brings together the advantages of a traditional mountain holiday, including family hikes and activities, and the wish for fun in the water during hot summer temperatures. And what's more, the whole of the Salzkammergut, with its outstanding lakes for swimming, is at your disposal. This is taken care of, not only by the village's Hornbahn cable car, which comfortably carries you up to the mountain pastures, but it's lastly up to you to make your way by shanks' pony to where the air is a little thinner and the view a little clearer. And the children too will feel happy when the mountain pastures and fresh air beckon with new things to discover all along the way.
Russbach | for waterpark lovers: big nature-made swimmingpool with impressive waterfall, non-swimming area, variable jumping possibilities and an exclusive waterslide.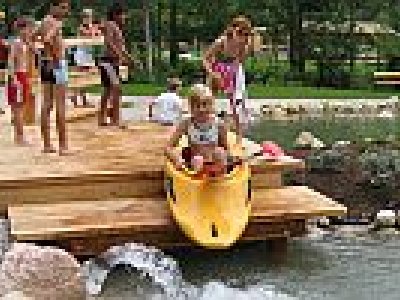 Russbach | "The youth-spring way": Experience world for children and families The special path in the naturalistic environment of the Jungbrunnenweg in the small town of ußbach at the pass Gschütt.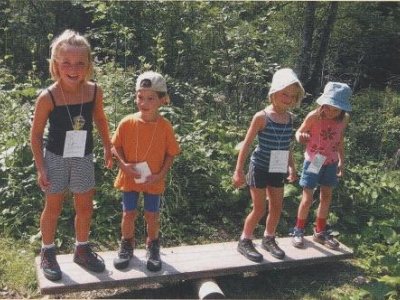 A winter dream for the whole family
Welcome to Dachstein and the Dachstein West ski region. Welcome to one of the most beautiful ski regions in the Northern Alps-. With 66 lifts and around 142 km of groomed slopes, the Dachstein West ski region is an El Dorado for family skiing holidays. For very young skiers there is day care at the Spatzennest or the Skischule Russbach, where they are carefully introduced to the secrets of the white magic together with other novice skiers. The bigger ones can enjoy themselves at the Freeride Park and the rest of the family can enjoy some top skiing. The ski region is practically at your doorstep, and as a Russbach holiday guest you are always only a few steps away from the lifts and cable car. So it is very easy to spend a bit longer at the hut of your choice, to enjoy the sunset and to indulge yourself today by descending to the valley just a bit later than usual.
Events
Thu, Jul. 13, 2023 09:30 — 15:00 Tourist office of Rußbach, Rußbachsaag 22 Russbach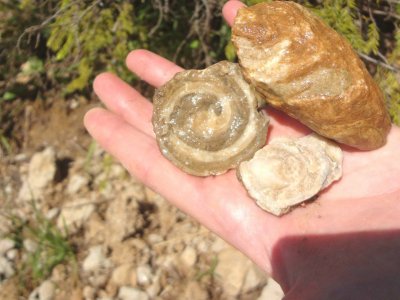 Informationen auf einen Blick
Contact
Tourist office
Russbach am Pass Gschütt
Rußbachsaag 22
5442 Rußbach am Pass Gschütt
Austria
Phone: +43 (0) 6242 577
E-Mail : office@russbach.info
Opening hours
Tourist office
Russbach am Pass Gschütt
Monday - Friday
08.00 - 12.00 hrs.
13.00 - 17.00 hrs.
Saturday & Sunday
Holidays
Closed
Note
Subject to change