The "Chorinsky Klause" in Bad Goisern on Lake Hallstatt
Chorinsky Lock Bad Goisern
Cultural-historical monument in the Weißenbach Valley built in 1819. Backed up masses of water were used to float down felled trees into the Traun river. Nowadays one can watch the "beating" of the Chorinsky Lock from mid-June to the beginning of September. You can reach the Chorinsky Lock from 14.00 o'clock by car, bike or motorbike or small busses. Last return: 19.00 o'clock. The Salzkammergut always needed large amounts of wood, but there was never enough, so they had to get it from elsewhere. This is the reason why the forester Pfifferling began to build the Chorinsky Lock in the Weißenbach Valley in 1850. Since 1819, the opening year, until 1850 the richness of wood in the Weißenbach Valley used to cover the needs of the salt mines in Bad Ischl and part of the needs of Hallstatt. This is probably the period of the stories told, that there were 100 lumber jacks working in the Weißenbach Valley throughout the whole year.
How we "beat" the Chorinsky Lock
This might interest you
Bad Goisern | Chorinsky Klause (logging dam): Through the romantic Weißenbach valley to the last wooden logging dam in Austria. About a three-hour adventure hike for the whole family.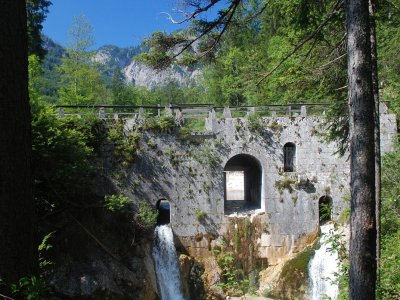 Das könnte Sie auch interessieren
Tue, Oct. 3, 2023 Bad Goisern, Bad Goisern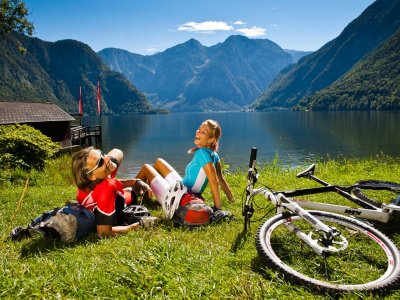 Tue, Oct. 3, 2023 Bad Goisern, Bad Goisern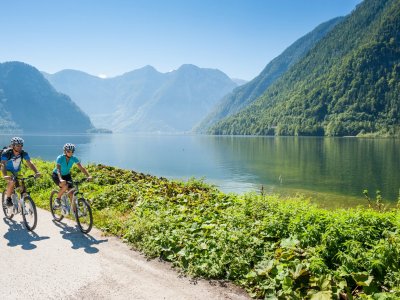 Search and Book
Hotels and accommodation providers in Hallstatt, Bad Goisern, Gosau and Obertraun offer the ideal room or apartment for your holidays, no matter what your tastes. Aside from establishments rated according to the international "star" scale, you will also find around Lake Hallstatt in Austria businesses that have been awarded two to four "edelweiss". The more flowers, the greater comforts you can expect. Whether you eventually find your cozy nest in an elegant 5-star luxury hotel, at comfortable guesthouse, a family-friendly apartment, or on a traditional farm, the choice is always entirely up to you.

.