10 rules of conduct for Austrian Alpine pastures and grazing areas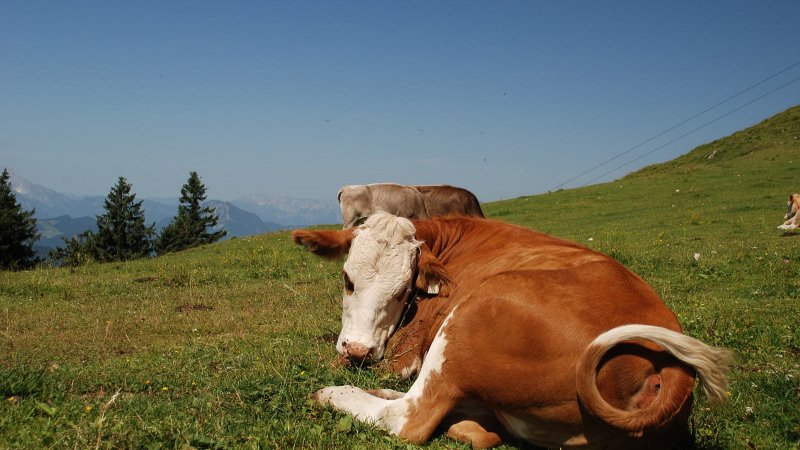 10 rules of conduct for
Alpine pastures and grazing areas
The Salzkammergut Alpine summer is the best time in the mountains not only for nature lovers, hikers and mountain bikers. Also cows, horses and sheep spend their animal summer time in pleasure on the green pastures of the Salzkammergut. Inevitably, there is often an overlap of the adventure and habitats of both two and four-legged creatures. One side wants to reach the summit, while the other side just want to graze peacefully. So, how should you really behave when encountering grazing livestock onSalzkammergutsmountains?
Also in summer, as hikers or walkers on the pastures, there are a number of things to be aware. When dealing with grazing livestock, there are some things to consider. Therefore here are the most important rules of conduct summarised.
Avoid contact with grazing livestock, do not feed animals. Keep a safe distance!
Stay calm, do not scare grazing livestock!
Mother cows protect their calves; avoid meeting mother cows especially with dogs!
Always keep dogs under control and on a short leash. If an attack by livestock is foreseen: Immediately unleash dog!
When on pastures, do not leave the Hiking trails!
If grazing cattle are blocking your way, use as much distance as possible!
When grazing livestock approach: stay calm, do not turn your back, go around the animals!
Already at the first signs of restlessness of the animals leave the grazing land quickly!
Fences are to be considered! If there is a gate, use this, then close it behind you and cross pasture swiftly!
Treat the people working here, the nature and animals with respect!
Sicher am Berg – Unsere Tipps
How do I prepare myself for a hiking tour? What do I take along in my backpack? What do I do and whom do I call during an emergency? Still have lots of questions? You'll find the right answers here . . .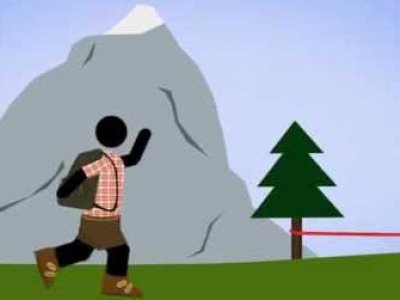 As is well known, preparation is everything. Here we give answers to the question "What belongs in my hiking backpack?" The most important things for a great hike.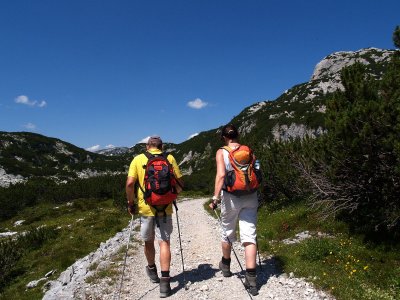 Search and Book
Hotels and accommodation providers in Hallstatt, Bad Goisern, Gosau and Obertraun offer the ideal room or apartment for your holidays, no matter what your tastes. Aside from establishments rated according to the international "star" scale, you will also find around Lake Hallstatt in Austria businesses that have been awarded two to four "edelweiss". The more flowers, the greater comforts you can expect. Whether you eventually find your cozy nest in an elegant 5-star luxury hotel, at comfortable guesthouse, a family-friendly apartment, or on a traditional farm, the choice is always entirely up to you.