Hiking on the tolerance trail in Bad Goisern
"On the trail of the secret Protastants!"
An excellently-signposted path takes you to the "Schwarzenbachloch", one of the three caves where, earlier, secret services were held by the Protestants. The starting point is the PanoramaNova car park in Bad Goisern. From there, you will first cover a field and then continue through the wood. After a walking time of half an hour, a steep yet short ascent to the aforementioned Schwarzenbachloch awaits you. Topic of this historical place: tolerance for the different religious persuasions.
Refreshments & other themed trails
Those who wish to experience more, have to take different. routes.Through the historic centre of Hallstatt with exciting stories and history. Exercise and the new insights make the theme trail an ideal leisure activity for the whole family.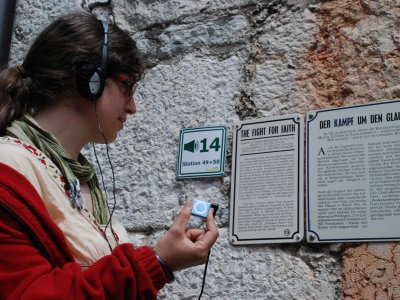 Past beautifully designed information boards. On the trail of naturalists and landscape painters. Short and easy, but hugely rewarding and interesting themed hike. Walking time for the circular hiking trail: 3 - 4 hours. Enjoy the "Themed trail Hallstatt Echerntal" in Hallstatt.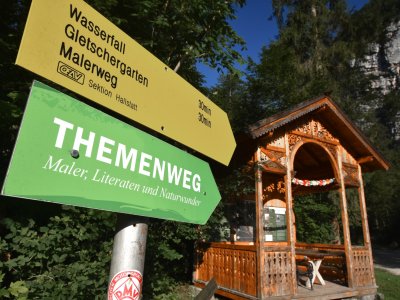 By means of display boards and interactive elements, visitors learn a lot of interesting and useful information about this unique natural and cultural landscape within the UNESCO World Heritage region. Most themed trails can be enjoyed whatever the weather.