VIDEO
Fishing in the Salzkammergut

Rods out, the fun begins
The numerous lakes of the Salzkammergut, such as Lake Hallstatt, Lake Wolfgang, Lake Mondsee, Lake Attersee and Lake Traunsee, invite fishermen and anglers from all over the world to come fishing every year, naturally during the legally prescribed fishing seasons. But not only the lakes, but also the flowing waters, such as the Koppen Traun between Bad Aussee and Obertraun on Lake Hallstatt, have their own special charms.
There's something for everyone
And not just for fly fishermen. The areas in Austria's 10th federal state have long been more than just an insider tip among anglers and fishermen: an enormous variety of fish species and a wide variety of water types make the region a true fishing paradise.
Great Choice
Whether whitefish, pike, barbel or char - in the quiet and atmospheric floodplain landscapes with rich vegetation, every fisherman is guaranteed to find his favourite spot. Endless peace and quiet instead of hectic mass activity: fishing in the fantastically beautiful natural landscape of the Salzkammergut is simply a pleasure.
Important is...!
In any case, the prerequisite for fishing is the acquisition of a fishing license (guest license), which can be obtained from the respective license provider. The individual providers and exact fishing periods can be found in the respective articles on the areas.
Have a good catch!
We have compiled the most beautiful spots and areas for you below. However, the listing is not the status quo - new areas are being added all the time. We hope you enjoy fishing in the Salzkammergut and wish all rod carriers good luck and a good catch!
The most beautiful fishing and angling areas at a glance
Fishing - a centuries-old trade on Lake Hallstatt. But more and more recreational and hobby anglers are also drawn to the fjord-like mountain waters. Because fishing on Lake Hallstatt is unique.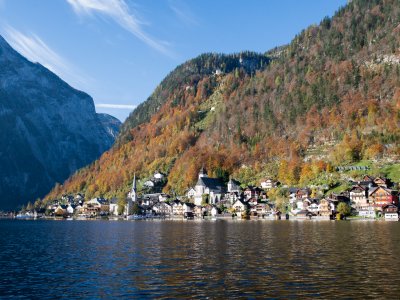 Where else is this possible? Fishing right in the centre of the World Heritage town of Bad Goisern on Lake Hallstatt. One of the most beautiful sections is certainly the "Kurpark" (Spa Gardens).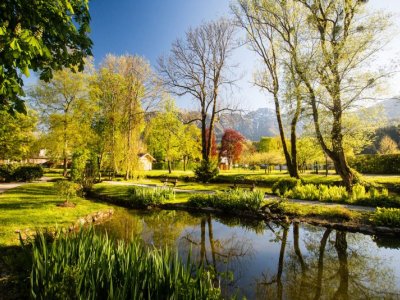 Between the Styrian spa town of Bad Aussee and the Dachstein community of Obertraun on Lake Hallstatt lies one of the most beautiful fishing grounds in the Salzkammergut. In and along the Koppen Traun, every fly fisherman will get their money's worth.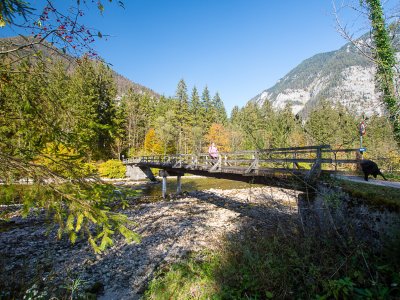 Free accommodation for your fishing vacation in the Salzkammergut
Fancy a fishing or angling holiday in the Salzkammergut? And still haven't found a place to stay? With our search for welcoming hosts you will find plenty of holiday apartments, hotels and guesthouses in the UNESCO World Heritage Region of Hallstatt Dachstein Salzkammergut. There is sure to be something suitable for you! Start your enquiry now without any obligation and enjoy an unforgettable holiday at Lake Hallstatt or in the Gosau Valley. Let's go...