Fishing on the Koppen Traun in Obertraun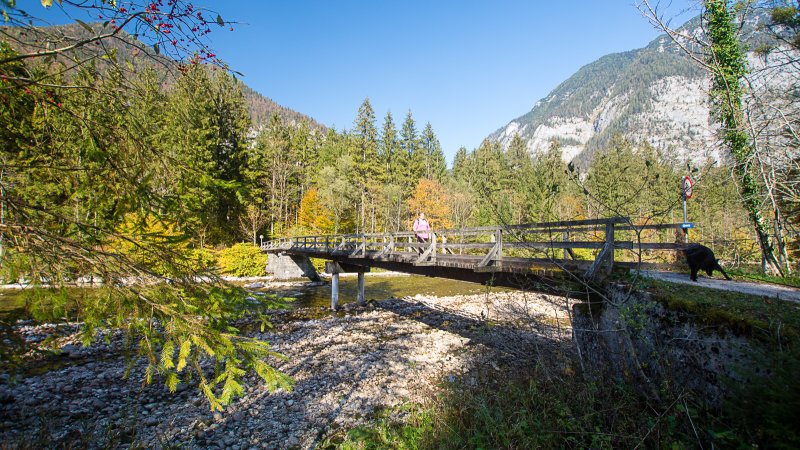 The Traun is a dream!
The Traun meanders picturesquely between Bad Aussee and Obertraun through the Koppen Valley and through the town. For this reason, the stretch of water between the spa town and the Dachstein community is also called Koppen Traun. And especially in the section around the small Koppenlacke lake there is one of the most beautiful fishing areas in the Salzkammergut. Due to the special silence and the impressive river landscape, it is almost predestined for fly fishing. By the way: the beautiful river is also ideal for non-anglers accompanying you to linger and cycle along it. For example with a short walk to the lucky place Koppenlacke. Whether fly fisherman or your companion, the Traun is a dream! We wish you a good catch.
VIDEO
Fishing on the Koppen Traun in Obertraun
Buy licence online now
For all hobby anglers and weekend fishermen who want it easy and convenient: On hejfish.com you can buy a day ticket for fishing or angling on the numerous lakes and waters of the Salzkammergut without long waiting times. This saves a lot of stress, leaving more time for pure enjoyment of nature.
Other fishing and angling areas in the Salzkammergut region
Fishing - a centuries-old trade on Lake Hallstatt. But more and more recreational and hobby anglers are also drawn to the fjord-like mountain waters. Because fishing on Lake Hallstatt is unique.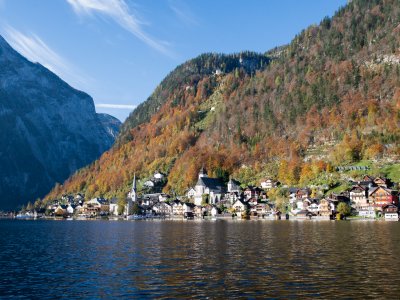 Where else is this possible? Fishing right in the centre of the World Heritage town of Bad Goisern on Lake Hallstatt. One of the most beautiful sections is certainly the "Kurpark" (Spa Gardens).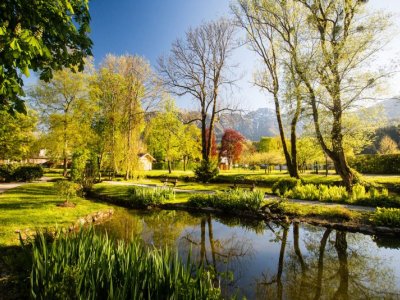 Picturesque mountain lakes and fantastically beautiful river landscapes make the heart of every amateur fisherman or angler beat faster. Endless tranquillity and often absolute silence make fishing in the Salzkammergut a true experience. The most beautiful areas at a glance. Happy fishing!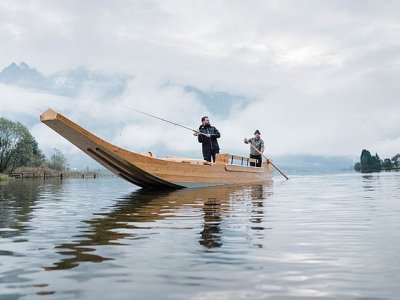 Free accommodation for your fishing vacation in the Salzkammergut
Hotels and accommodation providers in Hallstatt, Bad Goisern, Gosau and Obertraun offer the ideal room or apartment for your holidays, no matter what your tastes. Aside from establishments rated according to the international "star" scale, you will also find around Lake Hallstatt in Austria businesses that have been awarded two to four "edelweiss". The more flowers, the greater comforts you can expect. Whether you eventually find your cozy nest in an elegant 5-star luxury hotel, at comfortable guesthouse, a family-friendly apartment, or on a traditional farm, the choice is always entirely up to you.