Restaurant in the "Lake side hotel Grüner Baum"
Enjoy with an
unforgettable view of Lake Hallstatt
The culinary and gastronomic life and soul of our house are the restaurant "Zum Salzbaron", the "Kaiserstüberl" as well as our lakeside terrace and as a special highlight our new lounge area, located directly at the Hallstättersee. Our Chefs composed an exquisitely mix between Austrian and Mediterranean delicacy. The highlights are the daily freshly caught fishes out of the Hallstättersee, like trout, char and white fish. In our extensive wine card, you can select between Austrian wines of highest quality, as well as out of a special selection of international wines. In interpretation of an old saying is our motto: "Food and drink will anoint the body and inspire the soul". 
Lake Lounge: Lean back and relax in the lounge's comfy furniture. Enjoy an aperitif, a snack or simply a short break from the hustle and bustle of Hallstatt. Pure relaxation!
Bar: Finish out your evening in our bar. In addition to a selection of international cocktails, we also specialise in anti-alcoholic beverages including alcohol-free wine and cocktails as well as high-quality organic fruit juices and teas. We are happy to make recommendations.
Since 2014 our restaurant is listed in the gourmet magazin Falstaff with 80 points this represents one fork.
Sights in the cenre
Hallstatt | With over 1200 skulls (more than 600 of which are painted and sorted by family), this small chapel is one of the most popular locations with visitors to Hallstatt.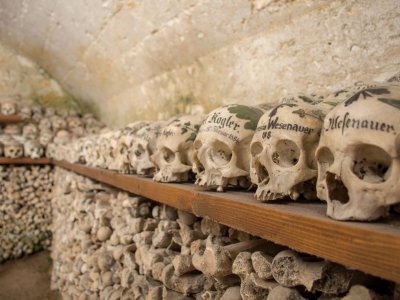 How did the people of Hallstatt live in the past? How did they earn their crust? The answers to these and other questions will be provided on a journey through time of the extra class in the heart of Hallstatt. Open all year!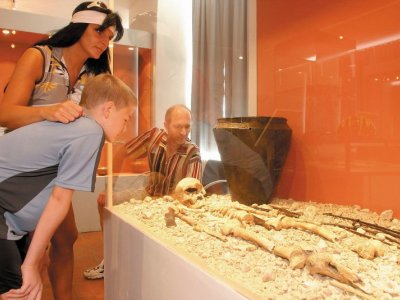 Hallstatt | Rendezvous market square: The market square is definitely one of the nicest places in Hallstatt. Here visitors will find cosy cafes, restaurants, a popular bar, hotels, and of course souvenirs.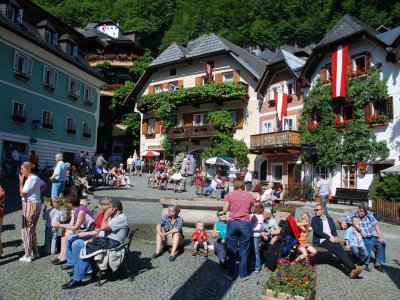 Search and Book
Hotels and accommodation providers in Hallstatt, Bad Goisern, Gosau and Obertraun offer the ideal room or apartment for your holidays, no matter what your tastes. Aside from establishments rated according to the international "star" scale, you will also find around Lake Hallstatt in Austria businesses that have been awarded two to four "edelweiss". The more flowers, the greater comforts you can expect. Whether you eventually find your cozy nest in an elegant 5-star luxury hotel, at comfortable guesthouse, a family-friendly apartment, or on a traditional farm, the choice is always entirely up to you.

.