Market square in Hallstatt
This is where life pulsates!
The market square of the UNESCO World Heritage town is definitely one of the nicest places in Hallstatt. Each year guests, from around the world, meet at the historic square, surrounded by picturesque little houses. I Here visitors will find cosy cafes to relax in, restaurants, a bar popular with the young and old, hotels and of course souvenirs.
In the centre of the square stands the mighty Holy Trinity statue, which after 6 years after erection experienced one of the Hallstatt's greatest disasters: On the 20th September 1750 a blaze spread from the "Keferbäcks" house, which is now the site of Café Derbl, and reduced the majority of the square to ash and rubble: Four people died and 35 houses in the town centre went up in flames. The total cost of damage caused by the devastating fire in the currency of the time: 32,025 guilders.
Our tip: Discover the market square and the Hallstatt centre on a guided tour or independent of time and weather with an audio guide.
Hotel Grüner Baum is quietly and majestically located at Hallstatt's marketplace and offers its guests a splendid view of the lake, the romantic market square and the surrounding mountains.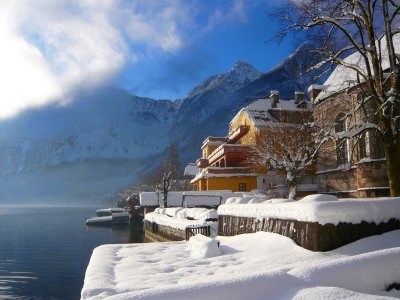 A traditional family-run business for 4 generations, the Seewirt Zauner, with its flower-laden balconies, is tucked into a corner of the picturesque market square.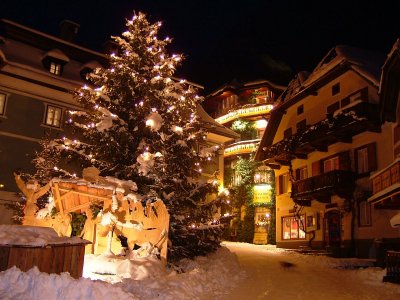 Offering a restaurant with a terrace and a café as well as free Wi-Fi, Cafe Restaurant zum Mühlbach is located in the centre of Hallstatt.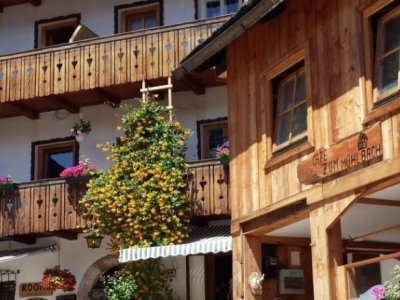 Information at a glance
Contact
Tourist Office Hallstatt
Ferienregion Dachstein Salzkammergut /
Tourismusverband Inneres Salzkammergut
Seestraße 114
4830 Hallstatt
Austria
Phone: +43 (0) 5 95095 30
Fax: +43 (0) 5 95095 74
E-Mail: hallstatt@dachstein-salzkammergut.at
Opening hours
Tourist Office Hallstatt
Monday - Friday
08:30 - 12:30
13:00 - 17:00
Closed on the following days
Saturday
Sunday
08.12.2023 Immaculate conception
24.12.2023 Christmas Eve
25.12.2023 1st Christmas Holiday
26.12.2023 2st Christmas Holiday
31.12.2023 New Year's Eve
01.01.2024 New Year
06.01.2024 Holy Three Kings
Please note
Subject to change